I have a whole social media campaign planned out around the concept of me using various platforms and strategies you always see people on the internet insisting they use to make tons of money, and you can too!
The idea is to make enough money to buy a Ferrari like this one YouTube kid I randomly saw using different money making ideas and platforms that influencers say put them in a place to travel the world, buy sweet houses, and yes, own a Ferrari… or two… with a Bugatti. It even turns out that I drive past a local Ferrari dealership all the time. When the time comes, I can just drive up and say, "How much money is a Ferrari?"
I have some scripts to write and some TikToks to film to start the campaign off. But, as they say, a funny thing happened on the way to the Forum.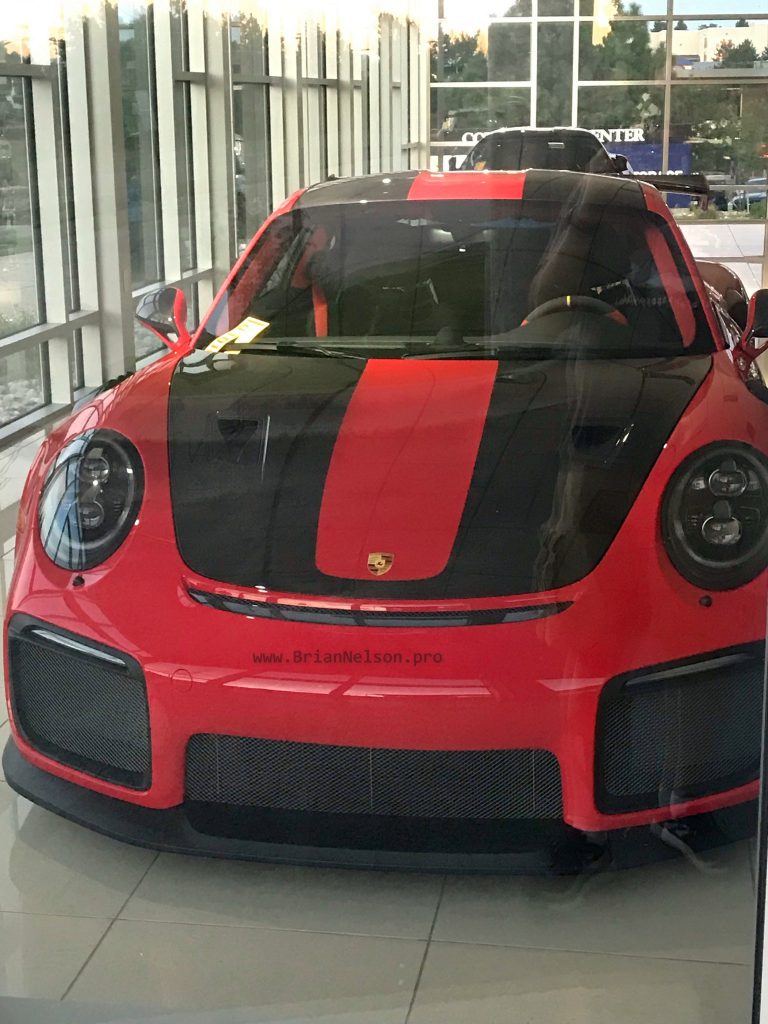 Amazon Flex For Flexing Dollar Bills
One day, I was sitting in my chair scrolling through my phone, like my wife hates, and I came across a Facebook ad for Amazon Flex. Amazon Flex doesn't need drivers everywhere, but apparently they were hiring in the Denver area, and even though I haven't recorded my TikToks, or sent out my tweets, or put together a email list for people to subscribe to, I signed up.
Acorns is a good way to save and invest money.
I figured it wouldn't be a big deal because I could sign up and get while the getting is good, and then just wait for the appropriate moment in my social media and content management campaign to document using Amazon Flex to make money. However, I didn't really PLAN on doing Amazon Flex at all, and after getting through the sign up and on-line training process, I had this app just burning a hole in my pocket.
So, I started doing Amazon Flex.
Amazon Flex First Delivery
Usually, using Amazon Flex is a bit of commitment, at least when you're used to being your own boss at your Denver-based freelance writing business.
You sign up for 2 hour, or 3 hour blocks, for the most part. As it turns out, the warehouses you start at are in my city, but not close to my house, per se, so not only am I signing up for a 2-hour shift, I'm also signing up for a 30 minute drive there, and a drive of who knows how long from wherever the route ends.
But, Amazon Flex has this setting where you can indicate that you are "Available Now." Then, if some sort of delivery comes up with a bit of urgency, it pages you to say there is an immediate delivery available in your area. As it turns out, my house is about halfway in between two Whole Foods stores, so I've gotten a couple of buzzes. I declined the first one, but the second…
It was a delivery from Whole Foods to somebody, and I basically blundered the whole thing.
Despite watching all the training videos, my brain went, "I know what to do next," and just took off. What I was supposed to do is click the button on the app that says, "I've Parked."
You see, Amazon Flex is structured as a step by step process that requires you to indicate that you have done each step. So, when you get to the customer's house, you don't just get out of the car and take the bags up to the door, you click, "I've parked," and THEN it tells you that the customer wants the packages a certain way. Then, it tells you to scan the bags to show you've delivered them.
I floundered around outside the house for a while before I noticed the "I've Parked" button. When I clicked it, everything because crystal clear.
The good news is that I had a chance to learn from my mistakes on a baby delivery and not on some long route that I fell way behind on.
Amazon Flex Second Delivery
I signed up for a second delivery today. It's also a small one, but this time I get to practice going to an actual Amazon fulfillment center rather than just a Whole Foods. This time, I will look for a button to press every step of the way.
I don't think Amazon Flex will earn me Ferrari money, but we're going to see a movie this weekend, and it should pay for the tickets. I'll need another delivery to pay for concessions, though.